You may have heard that we're running a massive sale right now for our 2022 Fall Bundle.
No, seriously, it's hundreds of dollars worth of content for $49.
What you may not know is how to hack our system to get everything (including this bundle) for half the listed price.
We're about to let you in on a little secret. Here's how to hack our sale in 3 easy steps:
1️⃣ Go to our website and sign up for the monthly membership. It's only $20/month, but it gives you access to exclusive monthly content and applies an automatic 50% discount to everything on our site.
2️⃣ Log into your new YouthMin.org account and get the 2022 Fall Bundle…but now it's only $24.50 because of your membership discount.
3️⃣ Go download this month's social media calendar (only available to members) and start crushing it on social media with your youth ministry's social accounts. Every month there are 30 new graphics and 30 new captions to help you boost social media engagement for your ministry.
And THAT is how you get access to our 2022 Fall Bundle (4 fresh sermon series, 10 fun games, and the 2022 Fall Calendar package) for only $24.50. YW.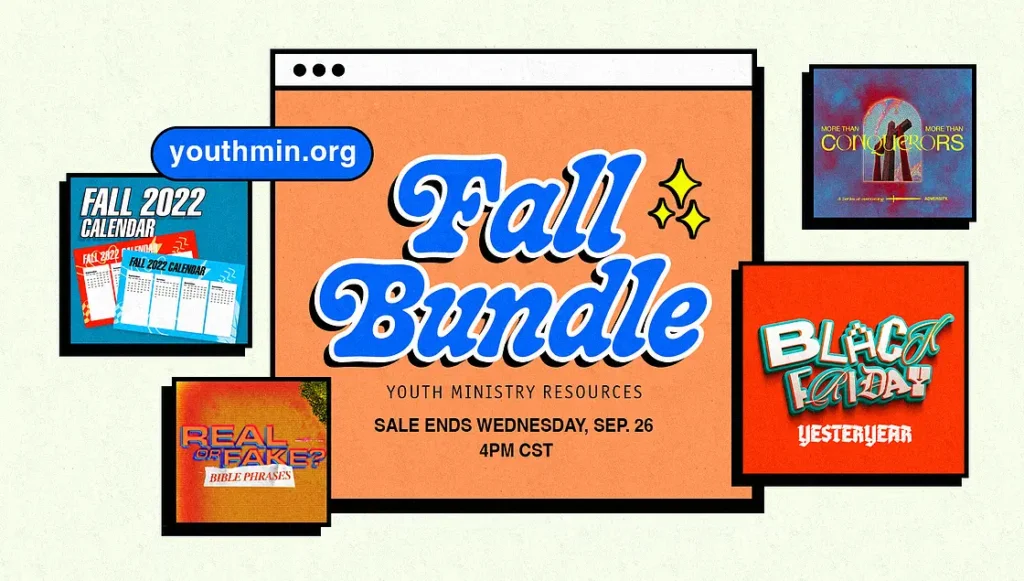 Each month, YouthMin.org brings together the most creative minds in youth ministry to build premium resources to help you reach more students! Sign up today for a VIP Membership and receive 50% off of everything in our store!