Star Wars would you rather countdown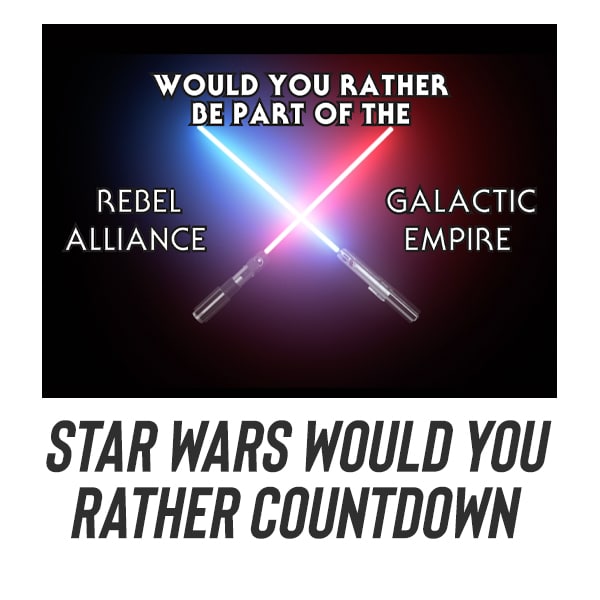 Sometimes, you wrestle with including a game or giving more time for another element in your ministry programming. We started creating these countdown videos that serve as more than just a timer, but also include elements to engage your group as a game would.
This video download is a perfect tool to build engagement before your service begins. It's a 5-minute countdown, but at least once a minute, the timer fades away to reveal a would you rather question related to the famous movie franchise from a galaxy far, far away. It'll get your group into their seats, talking with those around them, and ready for your service to begin. It's great for a youth group, but it also can be great for kids' ministry!