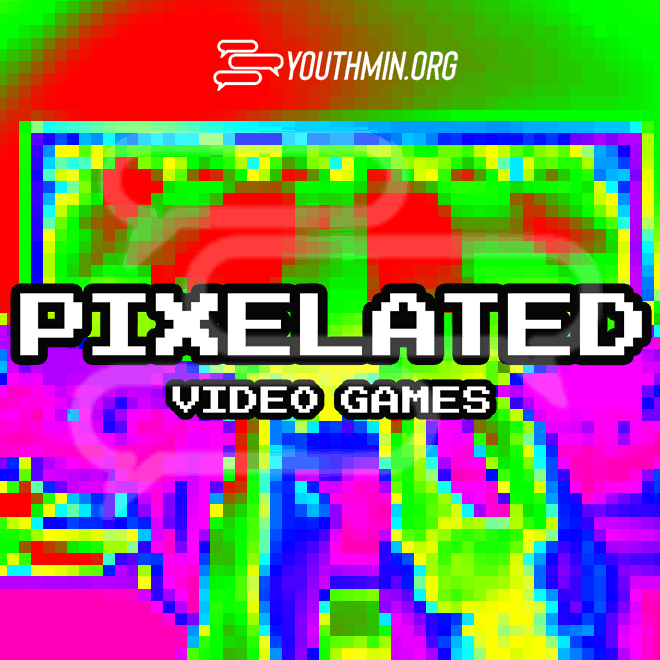 Pixelated, or as my students call it 'Enhance. Enhance. Enhance.' Is a new game for youth ministries to play during youth group. In this game, we took 11 famous locations or images and ran them through a series of pixelations. Each round starts with a heavily pixelated image, moves to a moderately pixelated image, and ends with the clear, fully enhanced image. Students, either as up front volunteers competing, or as teams, must correctly identify the image, and get a point for each stage before fully enhanced they can identify it in.
This edition of pixelated focuses on video games, from consoles to mobile.
This download comes with 11 rounds of images, each with 3 iterations of the image, all as individual slides for easy upload to pro presenter or similar software. It also comes preloaded and ready to go in a powerpoint presentation and as a keynote presentation for Macs.