Most Likely to be a Celebrity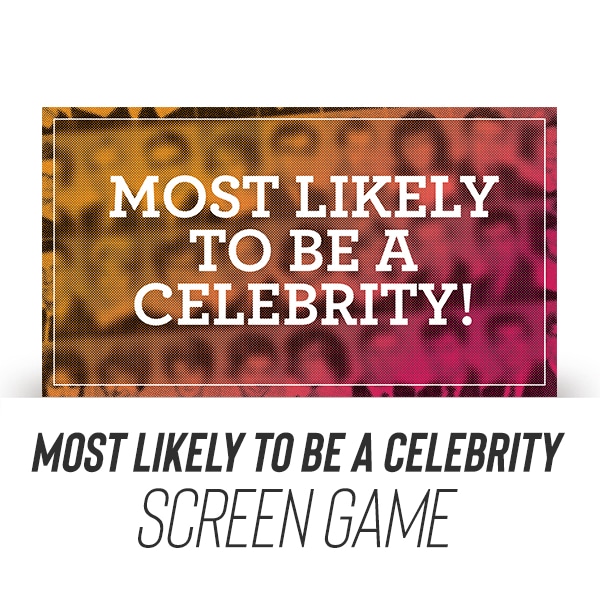 Here's a screen game that has a little fun with some famous celebrity yearbook photos! Players will be shown a set of yearbook photos, and they have to guess which picture is of someone who made it as a celebrity! Each of the 10 rounds even includes a slide with a clue to help out!
This download includes HD photos of each slide, as well as a powerpoint show with all slides included.