Is It True? Saint Patty's Day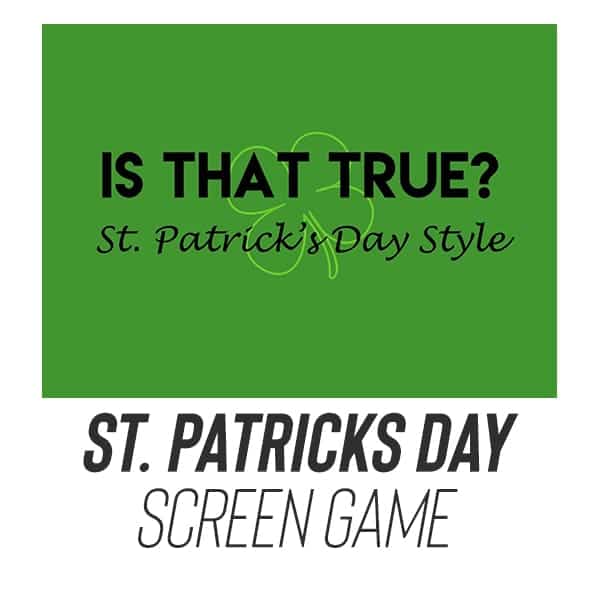 Have you ever wondered how knowledgeable you are on the Saint Patrick's Day holiday? In this extremely difficult, but extremely fun game you will finally get that chance! This is a great crowd game, or it can be used in a team format. There are so many different options for how this game can be played!
This game comes with the power point slides and also jpeg versions of each slide to easily transport slides a different presentation software.