Instagram story promo videos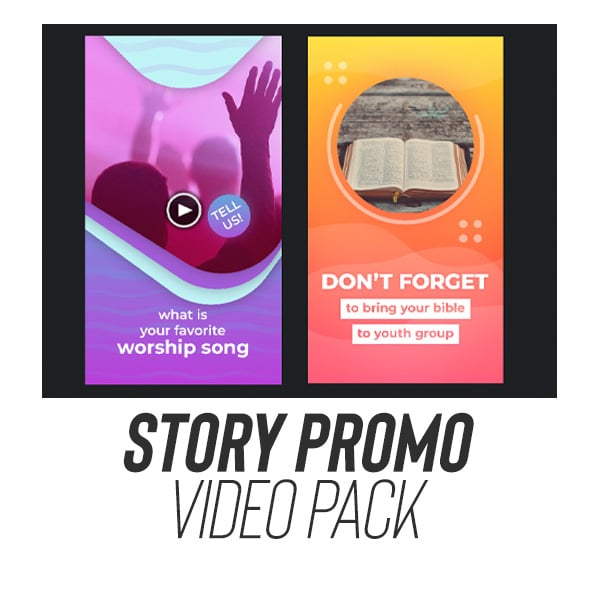 One of the hacks for helping your instagram posts be seen is to always have something in your story. So, we've built a few videos for you to post on your story with announcements that fit any youth group. Things like bring your bible, see you Sunday, etc., designed in 15 second long videos for you to layer on top of in the instagram app.
This pack contains 8 unique videos, each 15 seconds long, and can be used over and over again!