Gods and Kings | Youth Ministry Sermon Series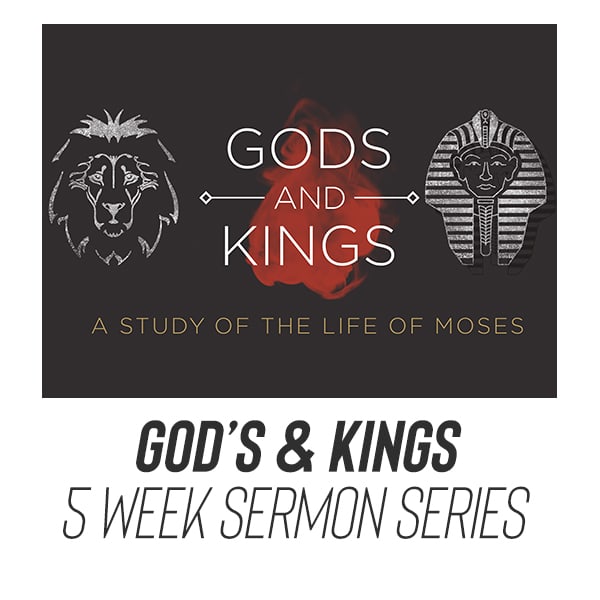 Walk with your students through the first 14 chapters of Exodus with this 5 week series on the early life of Moses. We wrote this series for our Student Ministry to coincide with the release of the movie with the same title, and our intent was to give students enough of an overview of the Biblical story to know what would be accurate in the film. On top of that, we believe these 5 lessons are just great messages that help reveal more of who God is in clear ways for your students to understand.
Included in this download are 5 messages in transcript form covering the following weeks, as well as leader guides for break out groups to discuss the sermon topics, and a collection of different series designs and talk slides, including remade powerpoint slides for a few of the messages.
week 1 | The Fear of God
week 2 |The Preparation of God
week 3 | The Faithfulness of God
week 4 | The Call of God
week 5 | The Greatness of God