Fall Kickoff Event Advertising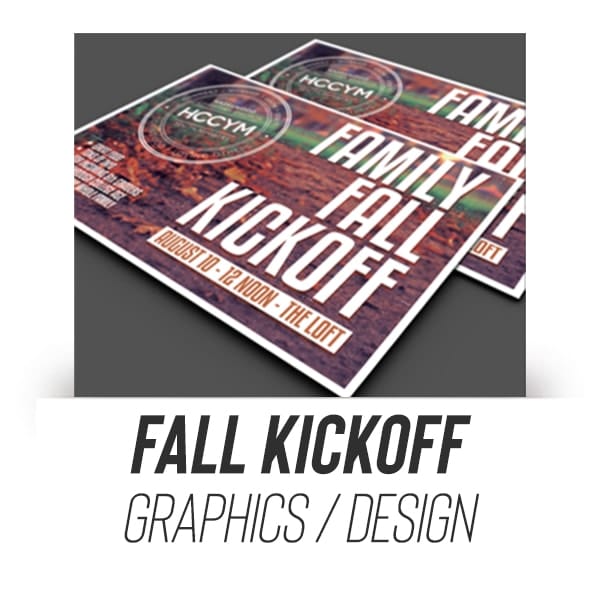 This advertising package is designed to help you create huge buzz for your Fall Kickoff. The poster is designed at 11×17 so you can print them and hang them. This advertising package includes an editable poster PSD as well as a JPEG of the final poster for your reference. You can resize the PSD file for postcards, projection graphics, or whatever else you might need. Happy Fall Kickoff. Font used is Kenyan Coffee.
*Note: You are downloading photoshop files, and you will need photoshop or a similar alternative in order to edit these files. You will also need a working knowledge of Photoshop to edit it.