Above or Below Weights, Dates, & Mates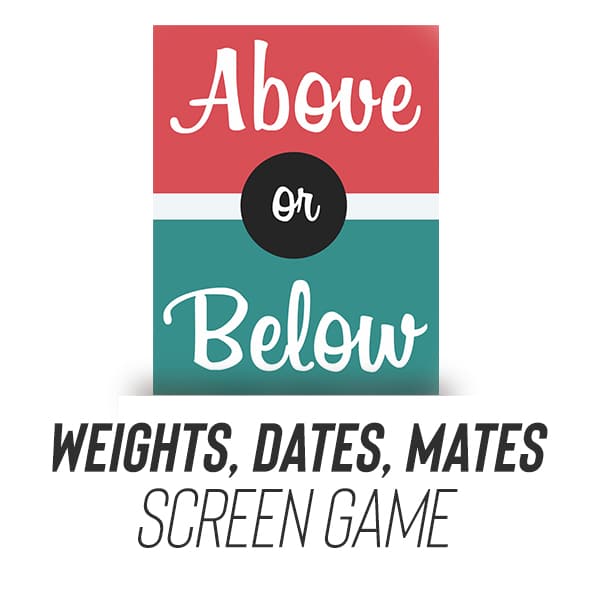 In this brand new game from YouthMin.org, players will have to decide if the number that you give for facts about you, the church, and even them is above or below the true number. Last student standing is the winner of Above or Below!
Great to play with larger groups and get a small prize to really bring up the energy in the room!