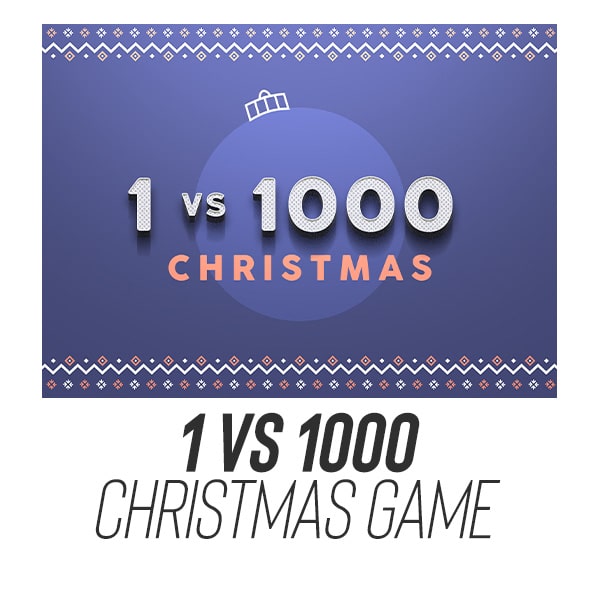 In this brand new downloadable game from YouthMin.org, players will have to decide which costs more, one of product A, or 1000 of product B. Each round pits a different item against 1000 of another, and we did the math to break it down. In this round of the game, we focused on Christmas items for our 1000's of items to price compare, so this game is perfect for Christmas parties.
This download contains 11 rounds of play, each round having a round title slide, question slide, and answer slide, for a total of 35 slides, all is individual images for easy import into presentation software. It also comes preloaded as a powerpoint, so any size group can download and play.
Great to play with large groups or small groups!